Who doesn't use Instagram? 
Nowadays, this photo-sharing app isn't just for photo sharing. You can make connections, upload long videos (IGTV), short videos (Reels), and shop (the latest yet best feature). The majority of businesses use Instagram to get a wider audience and boost their engagement. According to Statista, in the USA, there were 107.2 million active Instagram users in 2019, and they are expected to reach up to 127.2 million by 2022.
Marketing your products on Instagram doesn't require much effort. All you have to do is create an account, use proper hashtags, and voila! Your Instagram business account is all set to connect with the audience. Making product videos, celebrity endorsement, and Instagram story mentions are some of the best ways to engage with your customers.
However, your Instagram business account can undermine all of your hard work and ruin your brand reputation if not utilized properly. With a wider audience on the platform, your one small mistake can cost you your fortune.
This article will feature some of the top Instagram mistakes you need to avoid to ensure your eCommerce success.
Buying Followers and Likes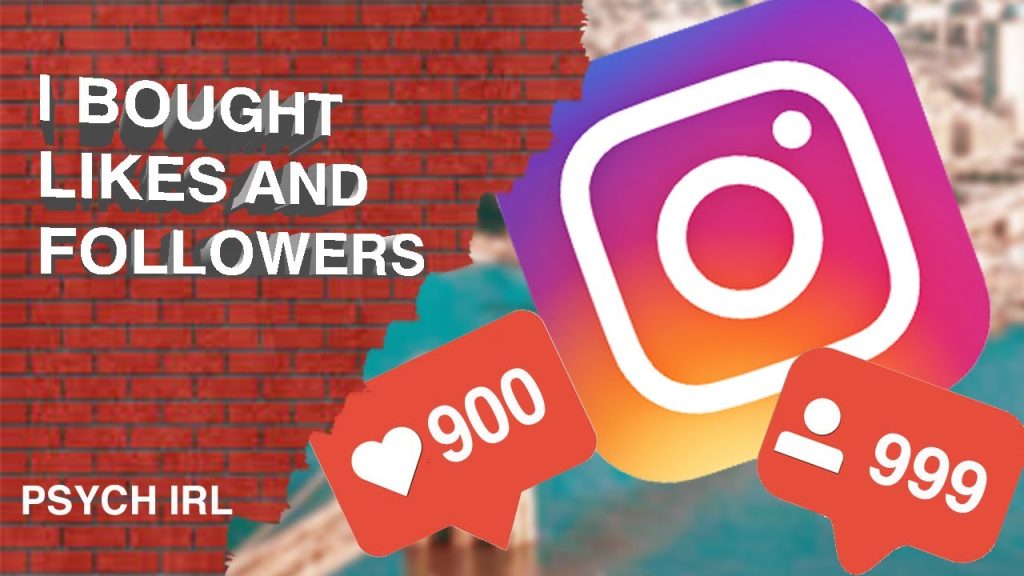 One of the biggest mistakes a business can make is to buy followers and likes for their Instagram posts. It is a competitive market, and getting more followers and likes is highly beneficial. And it is very tempting for business owners to use the shortcut and directly buy more likes or followers.
Also Read: How can I get more followers on Instagram instantly?
However, those are not the real people. Those purchased followers are robots, thus it will not increase your conversions, improve your engagement, or boost your revenue. Therefore, it is a total waste of money.
But, if you want to buy more followers, you need to contact the agencies who connect you with the real Instagram followers who can help you boost your engagement. Additionally, if you want to increase your followers, you can collaborate with celebrities and influencers who can help you get genuine followers. It is more beneficial than buying fake followers that only weaken your business revenue.
Using Irrelevant or too popular Hashtags
Hashtags are the end game of Instagram reach. The proper hashtags will have you get the best engagement with the right audience. However, if you do not use the correct hashtags, your post may get lost in the pool of limitless Instagram posts.
To get on the trending list, everybody uses the latest hashtags. However, using too many popular hashtags can confuse the Instagram algorithm and put your post in the wrong genre. Sometimes, users get too fed up with repetitive posts to block the entire trend, making your posts invisible to the audience.
Meanwhile, it is essential to use the relevant hashtag on your post to attract the audience. An irrelevant post has the same negative impact as using too many hashtags. The key to properly using a hashtag is to use relevant long-tail and branded hashtags that most users use on Instagram to discover your posts.
For example, if you have a traveling business, using hashtags regarding apparel and accessories may seem relevant to you, but they are not. They may misdirect your posts to other genres, and your audience may never see it on their search pages.
Not having a Professional Bio
Having a professional bio on your Instagram page is essential for business. Instagram bio is the second thing your audience will see after your username. Your Instagram bio is a reflection of your brand as it defines what it is. Instagram users check out your profile first when they come across your brand. If your bio is compelling, they are likely to engage with you.
Your bio should include information about how your products are made, your vision, your goals, a few funny slang, etc. You can even put the URL for your store in your bio. Additionally, if you have a physical store, you can mention your Google Map location in the bio as well.
If your bio does not have the necessary information, the users may not take your brand seriously, and you may miss out on your potential customers.
Conducting Misconceived Contests
If you are an avid Instagram user, you may have noticed many business accounts holding contests, giveaways to increase their customer engagement and boost their online visibility. However, this type of giveaway does not attract a practical audience. It will only attract the audience that is interested in freebies. They do not want to invest in your brand, they just want the free stuff.
Therefore, you need to craft a contest that will attract interested users and make it worth giving away the freebies. Some businesses offer free samples, or some offer coupon codes. Regardless of the prize, if your content is interesting enough, your audience will automatically become interested in your brand and boost your conversions.
Not using the correct URLs
Even though Instagram lets you add links to your bio, you cannot insert links on every post. This means you can add links that direct users directly to your product page. In addition to changing your link based on Instagram's strategies, you can change your product link to make your products more visible.
A broken link or link that doesn't take users to the described page will disappoint them, and they might not return to your profile. Also, an incorrect link can give out a negative impression on your audience. Therefore, ensure to use the correct link in the correct place.
Conclusion
Instagram engagement can enhance your business like no one. If utilized properly, it can take up your business to the next level. But, a small mistake can take down your brand as fast. Many brands make the mentioned mistakes and lose their potential customers. This article highlights those mistakes so that you don't end up making them.
If you are new in the eCommerce business, you may not have experience in social media marketing and may feel overwhelmed with all the new terms. However, if you hire certified Shopify developers, they will guide you through your development journey along with social media marketing strategies.