It is because we like to have fun on our smartphones that we spend so much time using them. However, what if we could learn something useful while having fun? Teaching code doesn't have to be tedious and difficult. The latest mobile apps are finding new ways to make it interactive and fun. Learning through them is more adaptable to a broader audience.
Learn how to code with these 5 mobile apps while earning more certifications and having fun. Check, these coding app for beginners and advanced developers.
1. SoloLearn
Since I have been using SoloLearn for over three years, I have been able to learn a variety of coding languages. In addition to being available for iOS and Android devices, the app also has a web app so you can learn code while on the go. You don't need prior coding knowledge to get started with SoloLearn courses.
A variety of features are offered by SoloLearn, including courses, discussion forums, coding platforms, and a platform for users to compete with each other. There is a quiz at the end of each lesson in the provided course. The lessons are divided into chapters. By taking the quiz beforehand, you can skip a chapter if you already know about it. With this coding platform, you'll be able to create and run Java, Python, C++, C#, C, Web (HTML, CSS, and JavaScript), Kotlin, Swift, Ruby, and PHP programs.
It is also possible to compete in quizzes based on these languages. Users can also see each other's activities and shared posts on SoloLearn's activity feed, which is similar to Facebook. Besides offering a free trial, the app also offers monthly and annual subscription plans. Using the free trial, you can access most of the great features.
2. EdX
Imagine taking courses at universities such as MIT and Harvard in Computer Science and Data Science. Today, you no longer need to imagine. A leading provider of online education, EdX offers over 2000 university-level courses to a global student body. Although many online courses provide free access to content, you will have to pay to obtain a verified certificate. Financially disadvantaged students can get a 90% discount.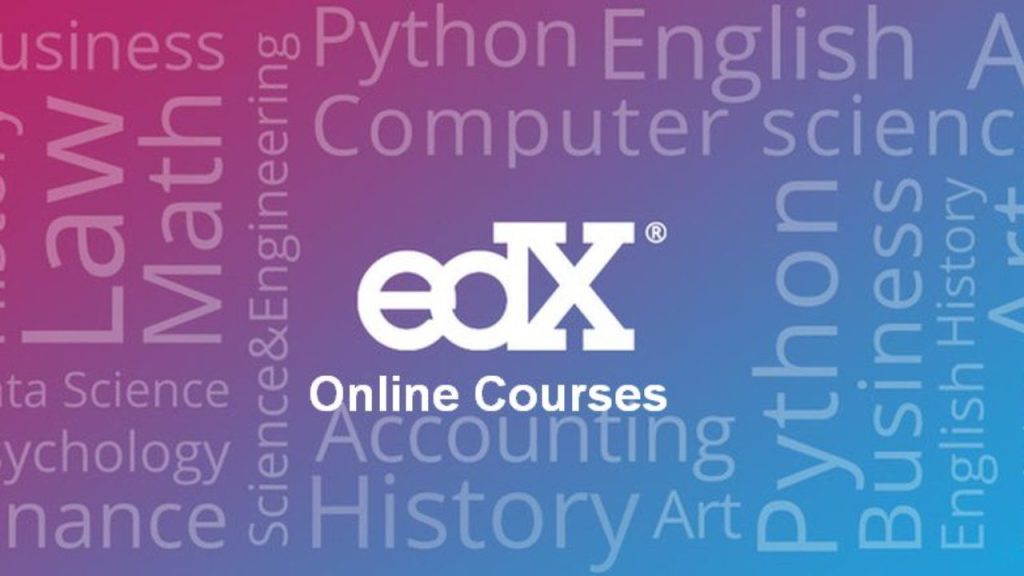 In addition to undergraduate and graduate programs, EdX also offers postgraduate and doctoral programs. Course syllabuses can be viewed before enrolling for a particular course. Tests are given at the end of each module to assess your knowledge. You will also have a final exam at the end. The EdX mobile apps are available for both iOS and Android devices, as well as a web app.
3. Programming Hub
Interested in learning several programming languages? With Programming Hub, you can learn over 20 programming languages. There are more than 5,000 examples in the app and you can choose your own pace to learn. The Interactive and Bite-Sized Programming Hub courses are easy to follow and fun to explore. Lessons are read to the user using Text-to-Speech.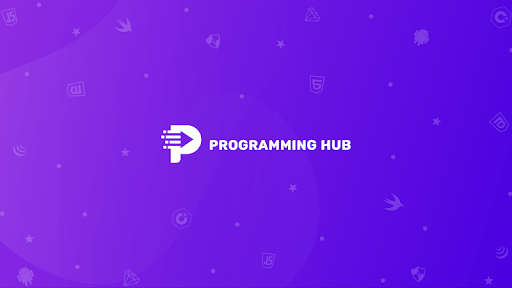 In addition to zero advertisements, the app also lets you access the content of courses offline after you enroll for them.
Powered by Google Launchpad, Programming Hub provides companies with access to its accelerator program. In addition to a free trial, the app offers a monthly and annual subscription plan. Most courses are only accessible for a limited time during the free trial. If you want a certificate at the end of the course, you have to subscribe. While the courses have a lot more content than SoloLearn courses, I think the cost is worth it. In addition to being available on iOS and Android devices, the Programming Hub also has a web app.
There are over 5 million downloads of Programming Hub on the Google Play store. Using this app, you can learn interactively about a wide range of programming subjects. I highly recommend it if you wish to learn about Mobile app development.
4. Enki app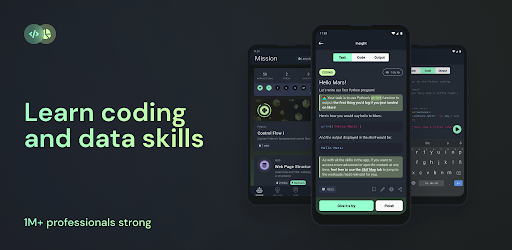 Enki's interface is simple and easy to use. Enki app lets you select the courses you're interested in to maximize your learning experience. Additionally, you can choose the level of content in the courses. The Enki app offers courses such as Docker, React, MongoDB, Airtable, Zapier, and Webflow, which are uniquely designed. The content of the courses is comprehensive. Another feature of this app is the ability to set daily goals for learning to program and keeping track of your streak.
In addition to the free trial, there is a 7-day trial period for the paid plan. The Enki app is available for Android and iOS devices from the Play Store and the App Store, respectively.
The Enki app has been downloaded over 1 million times on Google Play. The app's free trial version offers a much greater selection of content than the other apps. Check it out if you are interested in learning advanced programming concepts.
That was it for this article. If you found it helpful, consider checking out our blog STORIFYGO!