Social Ads or advertising on social networks are a fast, effective, and cheap way to reach your potential audience. These social platforms have a lot of user information, and advertisers can use it to their advantage to carry out very accurate segmentation in their campaigns. Any consumer reading this, rest assured that your information is 100% confidential.
The first thing you need to know is that you can show your ads in four different locations:
Within Facebook itself
Ads will display in the user's News Feed section, next to their friends' posts, and the right column.
On Facebook Messenger. Advertising on Facebook is a newest option is running ads through its Messenger for Brand's chatbots. These ads can only post to conversations already started by the user.
On Instagram. The purchase of Instagram by Facebook meant the integration of both advertising platforms, opening the way to endless possibilities.
At AudienceNetwork. This network extends advertising campaigns beyond Facebook, reaching targeted audiences through apps, mobile websites, Instant Articles, and videos.
On WhatsApp. The most used messaging application worldwide.
In all cases, the ads can show on mobile devices and desktops. Also, it is possible to create a single ad for multiple platforms.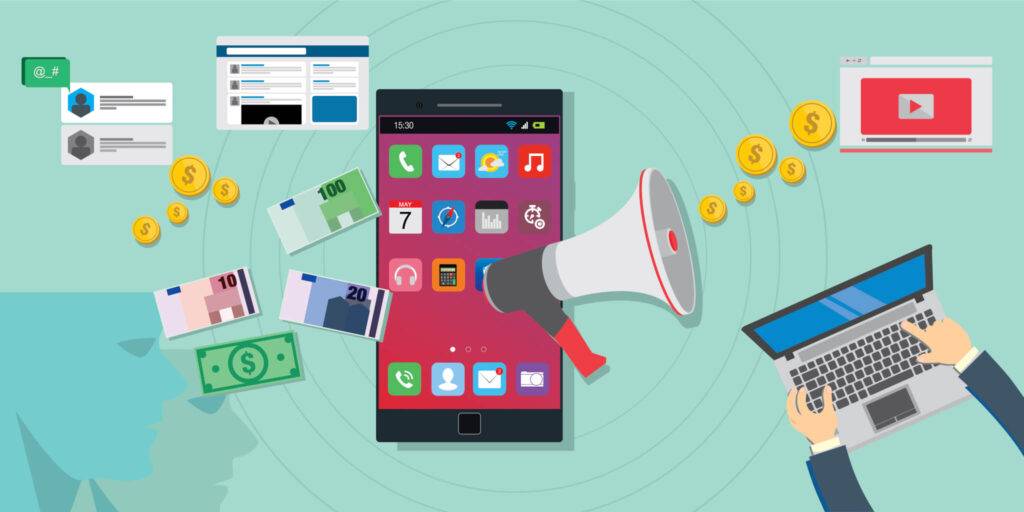 Another important classification to understand advertising on Facebook is advertising objectives. When creating a new ad through their tool, you must select an objective for your campaign. These are grouped into three main sections: recognition, prestige, and conversion.
Within recognition, we can select the following options:
Post Engagement – ​​To boost your Company Page posts.
Page likes: to increase your fan base.
Local broadcast – to advertise your business to people close to it.
Brand Awareness – To reach the people most likely interested in your brand.
Reach: to reach as many users as possible.
The prestige section has the following objectives:
Website Clicks – To drive users to a destination on or off Facebook.
Application downloads: to get more users in your mobile app.
Responses to events: to go further with your events.
Video views: to promote your audiovisual content.
Lead generation – capture lead data, for example, emails from people interested in your company.
And finally, within the conversion, we have the following types of ads:
Website Conversions – To contribute to your overall conversion goals, such as online sales.
Interaction with the application: to get users to interact with your app.
Requests for offers: to promote your offer.
Product catalog sales automatically display products from your catalog based on the target audience.
Visits in the store: to get more people to enter through the door of your store.
Another factor to take into account to unravel the universe of Facebook Ads is that there are several possible ad formats  
Photo ads: a simple format but very visual.
Video Ads – Use images, sound, and motion to tell your brand story.
Sequence – Show multiple videos or images in a single ad.
Presentation: Light video ads that allow you to connect with people with different connection speeds.
Canvas – A fast-loading, personalized mobile ad experience.
Considering all the possible combinations of the previous options, you will immediately see the enormous potential of Facebook Ads to adapt to all kinds of brands and situations.