It always seemed unlikely that Donald Trump would just disappear from view following Biden's inauguration. He did, after all, have a pretty big conspiracy — the one about the election being stolen — to peddle. And you can't do that if no one is listening to you. Trump's influence did take a blow following his dismissal from the Twitter platform, but still, you wouldn't bet against the former president making a return to public life. The question is: what form will it take? In this blog, we're going to look at some of the most likely possibilities that Trump could be exploring.
Back to Business
Trump could consider returning to the world of business, too. After all, it was in this domain that the former president made his name. But there would likely be some reservations on Trump's behalf about taking this route. For one, while his reputation as a successful businessman formed a part of his presidential campaign, the truth is this reputation is more grounded in myth than reality. Trump's business history is littered with failures and bankruptcies, especially those related to his casinos. Through bad decisions, Trump brought down his casino empire at a time when other casino moguls were thriving. So maybe that's not the best idea.
TV and Social Media
Trump's personality always suited the theatrical world of television more than the White House. Alas, that wasn't something that his supporters agreed with. Having been dethroned as President of the United States, a return to reality television isn't out of the question, especially since his viewing figures would be through the roof. Even people who voted for anyone but Trump would tune in, so long as he promised that he wouldn't use his fame to launch another presidential run. If nothing else, you can at least say that Trump knows how to create entertaining television. Would the major networks touch him? He could always count on Fox. It's also possible that Trump might create his own network.
If not television, then you have to imagine that we'll at least see Donald on social media sooner rather than later. There are rumors that he's working on his own social media website, though whether that'll actually happen remains to be seen.
A Run to The White House
If we learned anything from Biden's victory, it's that Trump does not take defeat well. That much was clear from Trump's many baseless claims that the election was stolen. Without a doubt, the temptation to run for president in 2024 will be strong. However, Trump could face a few obvious challenges. The first is that he may not be a shoo-in to the Republican Party's nomination. While he retains a large and loyal fan base and has plenty of supporters within the party, it's also risky. He could consider running as a third-party candidate, but that would be disastrous for the Republican Party since all it would do is draw votes away from them and to Trump.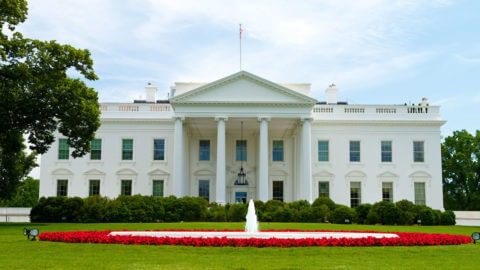 Retiring From Public Life
The idea of Trump just going away and living out his days in peace seems unlikely, but it's not impossible. He is, after all, 75 and while he has no broad health concerns, the past year or so are said to have spooked him somewhat. There comes a point when everyone gives up the battle and simply decides to enjoy life. But you have to wonder whether Trump is even capable of enjoying life or whether his existence is all about antagonism and conquering.
Final Thoughts
Whatever Trump does next, we can be reasonably sure that it won't be boring. We just have to hope that it won't be too destructive this time.