Brand popularity acts like the cornerstone to the brand as it boosts your customers' engagement with your brand. Customers who are associated with your brand have a reason behind their association. Consumers know what makes your brand special and how you stand out from other companies.
Strategies To Increase Brand Visibility
Whether it is big or small, every brand is trying its best to gain popularity and attract potential customers to flourish in their business. With the ever-growing digital market, brand visibility has become utmost necessary to engage with potential consumers across the market. So, it has become more important than ever for businesses to take their digital marketing efforts a notch higher by choosing the right SEO package. You need to follow certain strategies to make your brand stand out from the clutter of rising businesses in the present day. Some of the strategies to increase brand visibility are:
Mention how your brand functions by determining why your brand exists.
Engage your brand with different social media platforms to increase visibility and become known amongst common people.
Highlight the special offers and deals your brand has to offer.
Make extensive use of SEO keywords to furnish your brand campaign. SEO helps to improve the visibility of your brand.
Include online links that are interconnected to each other. While someone is looking for something related to your brand, your associations that are connected to you will show your brand name in search results.
Segregate and place your brand in the particular sector or industry to which your brand belongs.
Create a user-friendly interface so that your brand gets enough visibility over digital platforms. Display advertising your brand on digital grounds is important as it helps reach out to people who are not aware of your existence.
Methods To Use Content Marketing To Increase Brand Visibility
Your brand needs to be displayed and advertised in places with more audiences, and you need to look out for places where potential customers are fairly active. Out of the many strategies that are mentioned in the above section, content marketing is another way that helps you boost your brand visibility and helps you to increase your consumers. The types of content you put out for your brand determine how you will execute your business strategies. Let us look into some of the ways to increase your brand's visibility through content marketing.
Create Guest Blogs For Other Sites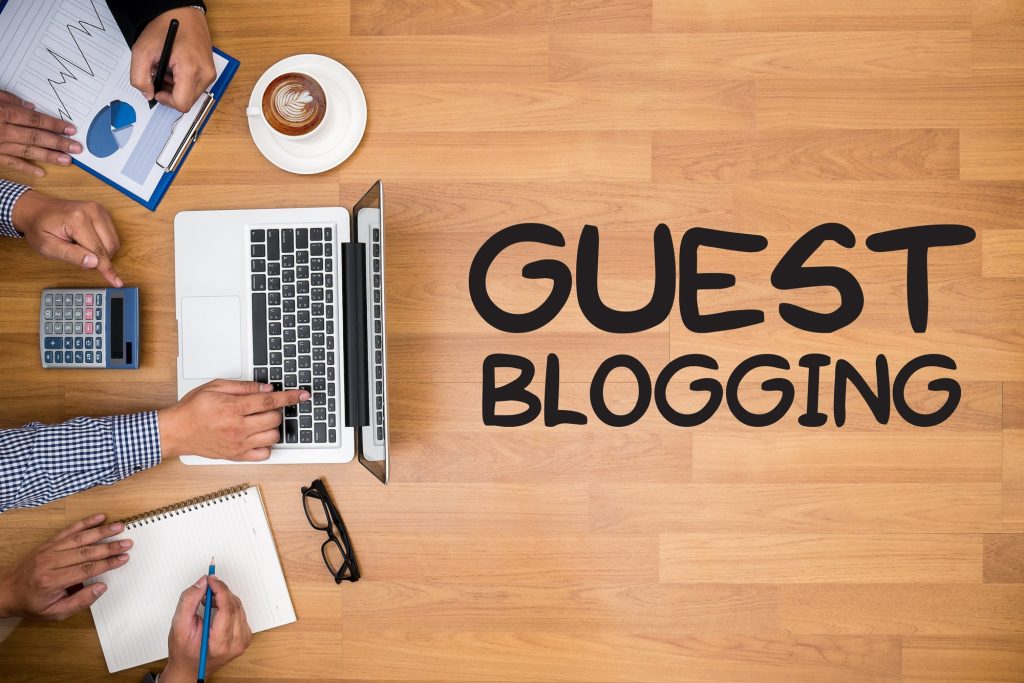 Almost all brands in the digital marketing platform have their blog to share their insights and build a target audience, i.e., for people interested in reading relatable blogs. Although no brand can ever generate many audiences through their posts, guest blogs are required. When a blog is written and published on a different website than yours, your visibility rises as all the people who follow the particular website know about your brand. Start writing today about your brand on all the websites where guest blogs are available to reach out to people from faraway places.
Turn Your Blog Into A Marketing Tool
Every other company has blogs of their own on their websites. Make it a practice to put in and share fresh content regularly so that your clients do not get to see the same things repeatedly. Bring out new perspectives on the ongoing trends to emphasize the contents you put up daily. Use some of the trending marketing tools to decipher popular content. Also, associate important and relevant keywords to your blogs for serving the purpose of optimization. The more you post, the better your audience engagement becomes.
Create Content In Bundles
Writing similar content for different categories can be hectic and time taking. So it is always wise to write complete content with all sorts of information and split them into different categories of content like blog posts, email series, social media snippets, etc. Creating different types of content helps in optimizing reach and retains your reader as they might not prefer reading a long essay but in bits and parts.
Spread Word Regarding Your Brand Through Advertisements
The issue of investing in a paid advertisement to increase reach for your business has been in a prolonged debate. But if you invest in PPC content and brand keywords, you will let your content top the list of search results and promote your brand with the same purpose.
Invest In Referral Programs
Referral programs help flourish your brand visibility since potential customers other than celebrities and influencers recommend your brand to their family and friends. It is how your brand reaches out to all people, and this recommendation amongst common people refines and creates authentic chances to grow visibility and earn profit.
Create Shareable Infographics
Always create content that has the option of sharing over social media platforms. The more your content is shared amongst the common crowd, the less time you have to boost your brand visibility.
To Conclude
Making your brand popular shall be one of the primary goals of your business strategy. But the question that follows is how do you make your brand popular? There are plenty of strategies that will not only increase your brand visibility but help you flourish and increase your profit. Content Marketing is one of the many strategies that will help increase your brand's visibility. You must ensure that your content marketing efforts are going in the right direction by choosing the best SEO Company in India. So it is best to remain consistent in your work and look for different techniques to excel.
That was it for this article. If you found it helpful, consider checking out our blog STORIFYGO!